About Us
Authentic Middle Eastern & Iraqi Cuisine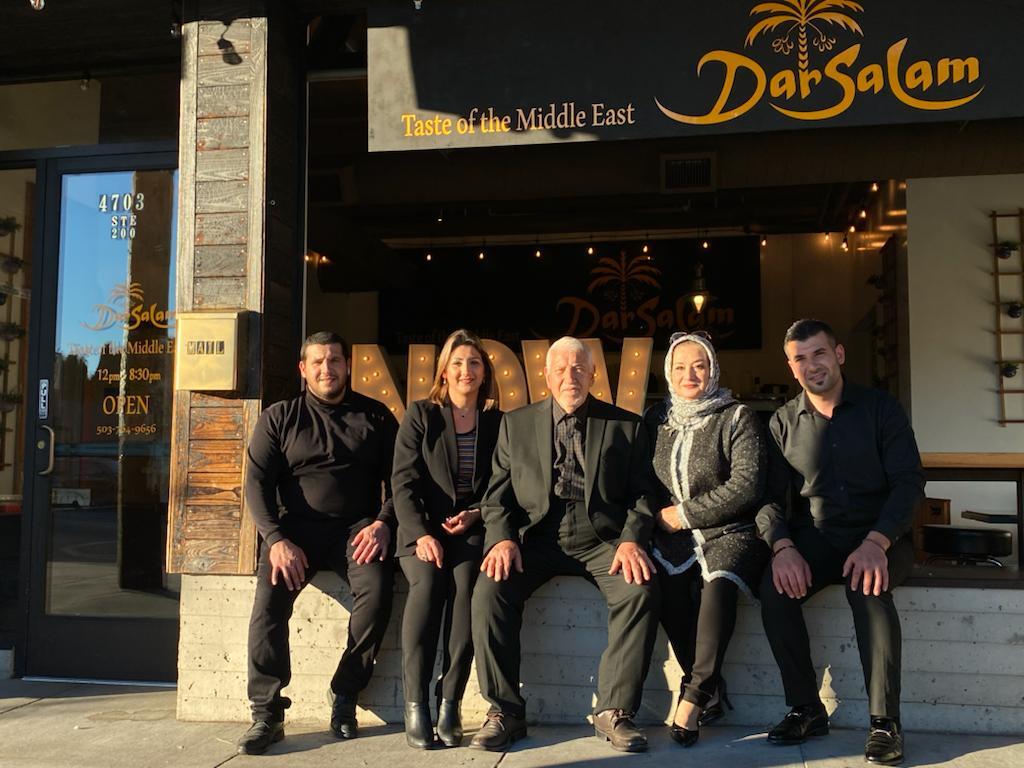 History
2011 Aladdin's Castle Café Food Cart
2012 DarSalam Alberta was started
2015 DarSalam opened the Downtown location
2019 COVID hit and DarSalam added a pop-up location at the Pearl
2020 DarSalam added two more pop-up locations at SE Hawthorne and Washington Square Mall Food Court
2022 DarSalam closed all pop-ups to focus on Alberta and Downtown
Ghaith Sahib was born in Baghdad Iraq and left his country as a refugee in 2006 searching for a better life. While trying to seek asylum in various countries including Syria, India, France, Germany, and Holland, he discovered his gift of cooking and serving others. In 2011 he moved to Portland, Oregon and started his first food venture; a food cart Aladdin's Castle Café in SE Portland. After a successful first year of business, he received incredible enthusiasm for his good food and story. He was featured in a variety of media, from news articles, to film, to local, national, and international magazines.
In 2012, Ghaith opened his first restaurant location DarSalam in NE Alberta District.
DarSalam means "house of peace" in Arabic. When Ghaith started DarSalam, his mission was to give people a dining experience that goes beyond great food, providing a cultural experience that expresses the unique beauty of the people, landscapes, architecture, music, dance, and rich history of Iraq.
In 2014, Ghaith's sister Shaymaa and brother Harith came to the United States to be with him and their parents after fleeing Iraq in 2011 and being refugees in Turkey. In 2015, the family expanded and opened DarSalam Lazurdi the Downtown location. 
Ghaith and his family have built a wonderful restaurant that showcase the good food, culture and hospitality of Iraq. They are forever grateful to the local community in Portland, Oregon for their love and support over the years. 
Welcoming Customer Experience